Our Vision
Our vision is to serve the Indiana Foster Care Community by providing valuable resources and advocating for vulnerable children.
Our Mission
To support our Foster Care Community by Sharing, Helping, Inspiring, Nurturing and Educating (S.H.I.N.E) foster parents, relative placements and biological families while advocating for the expansion of resources available to our local Foster Care Community.

SHINE is a 501(c)3 non-profit organization. SHINE, formerly known as Borrowed Hearts Region 8, was founded in Terre Haute, Indiana in 2018.
Our Culture
At SHINE Foster Family Resources, we are committed to fostering a culture that embraces diversity, ensures equity, and promotes inclusion. We believe that a diverse and inclusive environment is essential to achieving our mission and creating meaningful impact in our community. We strive to create a safe, respectful, and welcoming space for all individuals, regardless of their race, ethnicity, gender, sexual orientation, age, ability, religion, socioeconomic background, or other dimensions of diversity.

Our Commitments:
Diversity: We value and celebrate the diversity of our board members, volunteers,
program participants, and community members. We are committed to creating a board and volunteer base that reflects the rich diversity of the communities we serve. We actively seek to attract, retain, and promote individuals from underrepresented groups, fostering a diverse and inclusive team.
Equity: We are dedicated to promoting equity and fairness in all aspects of our
organization. We recognize that historical and systemic barriers exist that have
disproportionately impacted marginalized communities. We strive to identify and
address these barriers, ensuring equal access to resources, opportunities, and decision‐ making processes. We aim to create an inclusive environment where everyone feels valued, respected, and empowered to reach their full potential.
Inclusion: We believe that inclusion is essential for fostering a sense of belonging and cultivating diverse perspectives. We are committed to creating an inclusive
organizational culture where all individuals are heard, respected, and valued. We
encourage open dialogue, actively listen to different viewpoints, and embrace diverse ideas and contributions. We aim to create spaces where everyone feels comfortable expressing themselves authentically.
This Diversity, Equity, and Inclusion Policy will serve as a foundation for our ongoing commitment to creating an inclusive and equitable organization. We encourage all members of our organization to actively contribute to our DEI efforts and foster an environment where diversity is valued, equity is promoted, and inclusion is embraced.
Location
SHINE STORE & DONATION CENTER
Inside Agape Christian Church
1825 Jessica Drive
Terre Haute, IN 47802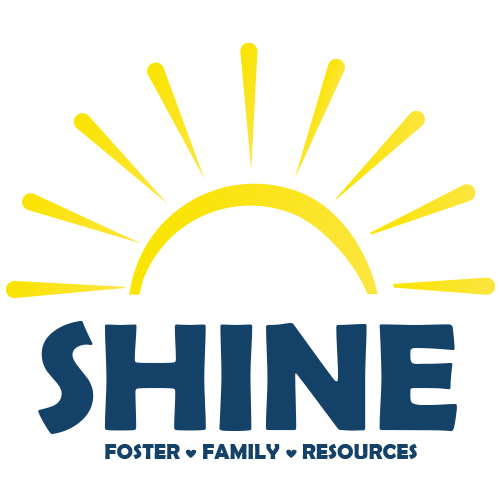 When there's a need in our community, SHINE steps up and provides.

– Bev Merritt, President
Indiana Region 8
We cover foster families within Region 8 of Indiana including: Vigo, Sullivan, Clay, Parke and Vermillion Counties.
Experience
Our board members and volunteers are often foster parents. We anticipate needs of new placements and work to fill those needs.
Leadership
SHINE is a partner within the community and helps to train and support new and potential foster parents.
Be sure to follow us on Facebook to stay up to date on our current campaigns, community events and needs.